Beauty Essentials : My 5 favorite products !
When it comes to beauty products, I am very very VERY specific ! I honestly would rather invest in a great product that I absolutely love, and that I know I will use over and over again than settle for an "Okay" product that I will throw away after few weeks. So let's break down these babies by category !
1. Foundation
It's very hard for me to choose only one because it really depends on the result you want to achieve, and to be honest there are two that I absolutely love, the first one for a FULL longwear coverage and it's the "Double Wear by Estée Lauder" and the one that I am actually choosing to Highlight, my love, my ultimate favorite the "Natural and radiant longwear foundation by Nars".
This foundation is anything you want it to be, lightweight, longwear, covers pretty well (Even though i wound't say it's a full coverage, maybe a medium, but then again it depends on the amount you are putting on). I honestly swear by it, unfortunately it's not easy to find it in Morocco, you will have to ask your favorite shop to order it for you, unless you want to order it yourself.
2. Powder
Without hesitation the M.A.C Studio Fix Powder plus foundation. I honestly never leave the house without it, it's a small compact powder that gives you a matte finish that lasts for HOURS ! It's very practical so you can use it for touch-ups during the day. However, I don't use it as a foundation even though it's written foundation, I'd rather use it with a powder brush on the T zone.
3. Lipstick
Since Huda Beauty launched their liquide matte lipstick, I honestly can't find anything that would replace it, it's creamy, smells nice, lasts all day, doesn't dry as much as the others and the shades are TO DIE FOR. My favorite ? "Bombshell" ended it TWICE !
Ps : Use it with a lipliner for the perfect pout !


4. Eye-shadow
This one is really hard because they are so many options out there, but I have to say, there are two brands that definitely break through the clutter, Huda Beauty and Anastacia Beverly. For the purpose of the article I am going to choose Huda beauty for this category as well but particularly the "Desert Dusk" Palette ( Even though all of them are magnificent !)

This palette is just the perfect everyday companion and will allow you to achieve natural looks as well as some smoky eye looks !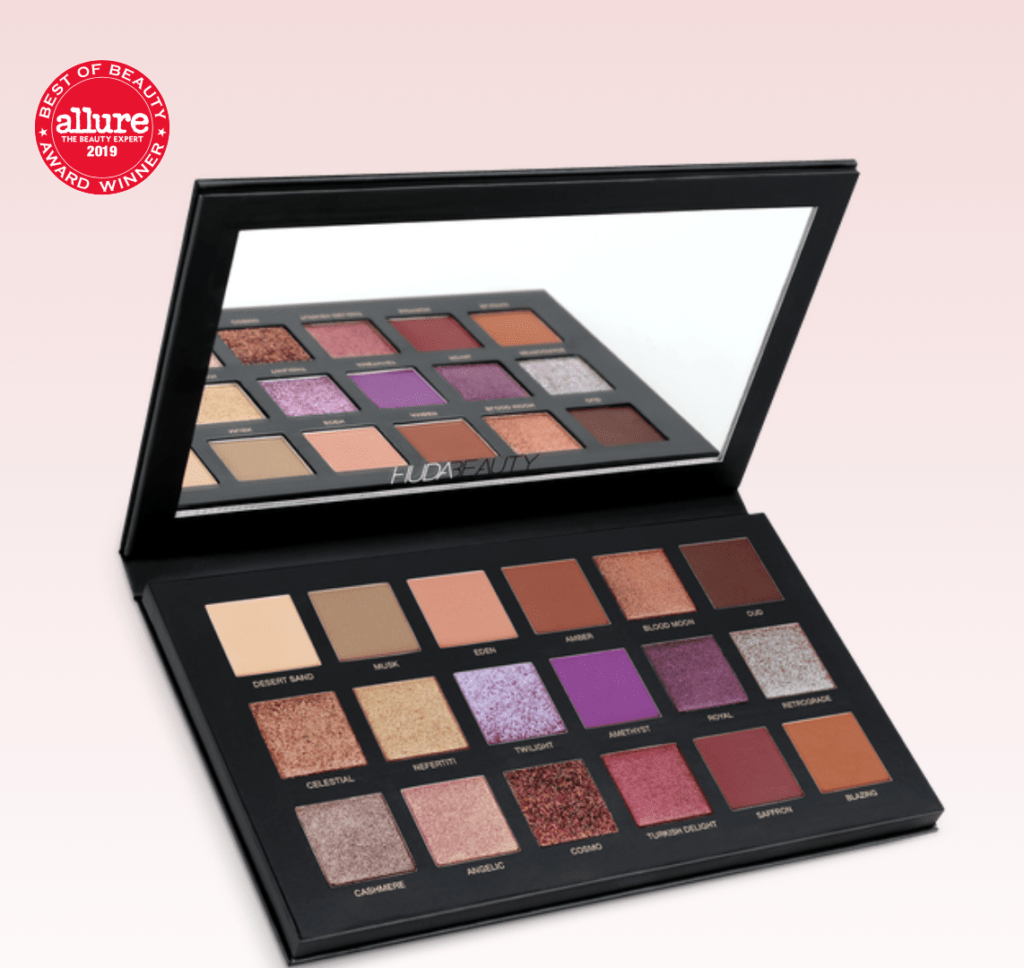 5. Bronzing Powder
Of course, the one and only Terracota by Guerlain. Even though there are so many good options at Dior, Makeup Forever and Benefit. The Terracota will always have my heart, it never disappoints and give the perfect summer glow !
And you ? what are your favorite products ? Comment below!