Umnya Dune Camp – A love letter to the desert
When I suggested the idea to travel to the desert to my husband his eyes lit up ! "Yes totally let's do it" : he replied. "Where do we stay ?"
Little did he know… We were going to spend the week-end right before Valentine's day in one of the most magical places I have seen, Umnya Desert Camp.


The transport
To arrive to the camp from Casablanca you have two choices, whether you take the car and brace yourself for 12 hours on the road (note that you need a 4×4 to be able to drive on the dunes and you will absolutely need a guide because there is no GPS in the middle of the desert). Or choose the wisest option to keep the magic going, which is to take a flight departing from Casablanca to Zagora ( 1h30 / 800 MAD person for the round trip), then meet with the Camp's guide and drive for 3h including 1h30 in the middle of the dunes.

We arrived at the camp around 11 pm, it was dark, the sky was a bit cloudy but there was an indescribable magic in the air, the kind that announces the beginning of a great adventure.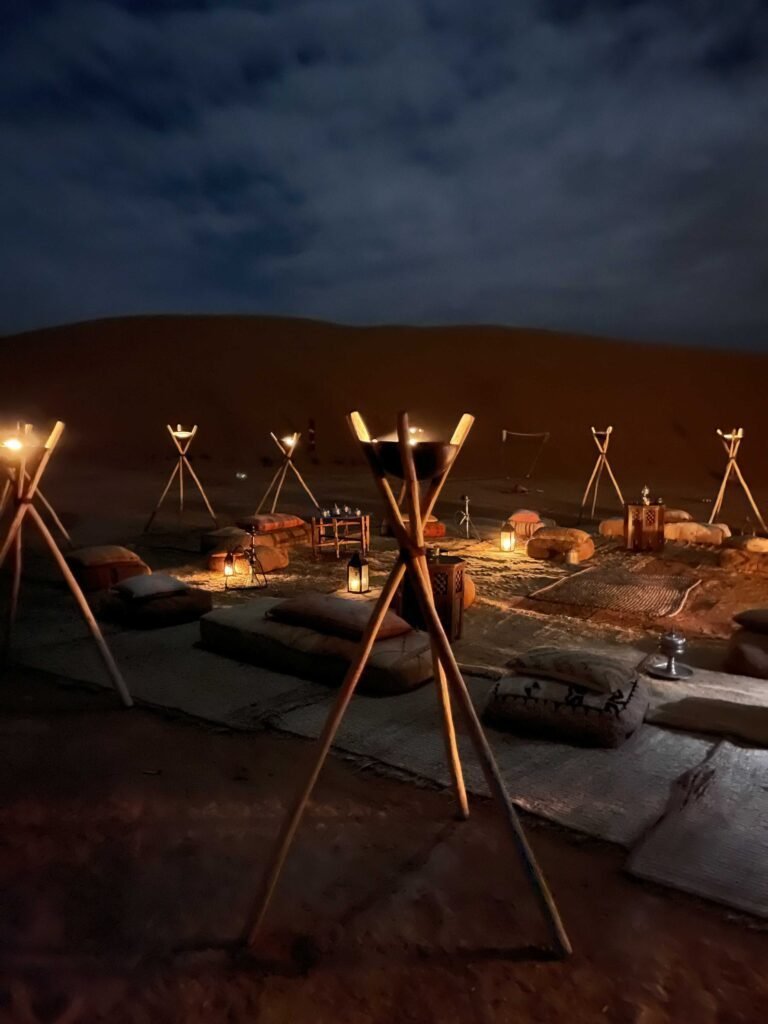 The Camp

We got to discover the camp in the morning along with the amazing view of infinite gold sand. Umniya Dune camp offers "severals luxurious tents, each one offers complete privacy from the rest of the camp, being separated by the rolling dunes. Our tent had a private terrace, comfortable lounge area with writing desk, Moroccan floor cushions & table, private en-suite with eco-toilet, shower, towels and toiletries, heater, private terrace with seating and our very own camp fire".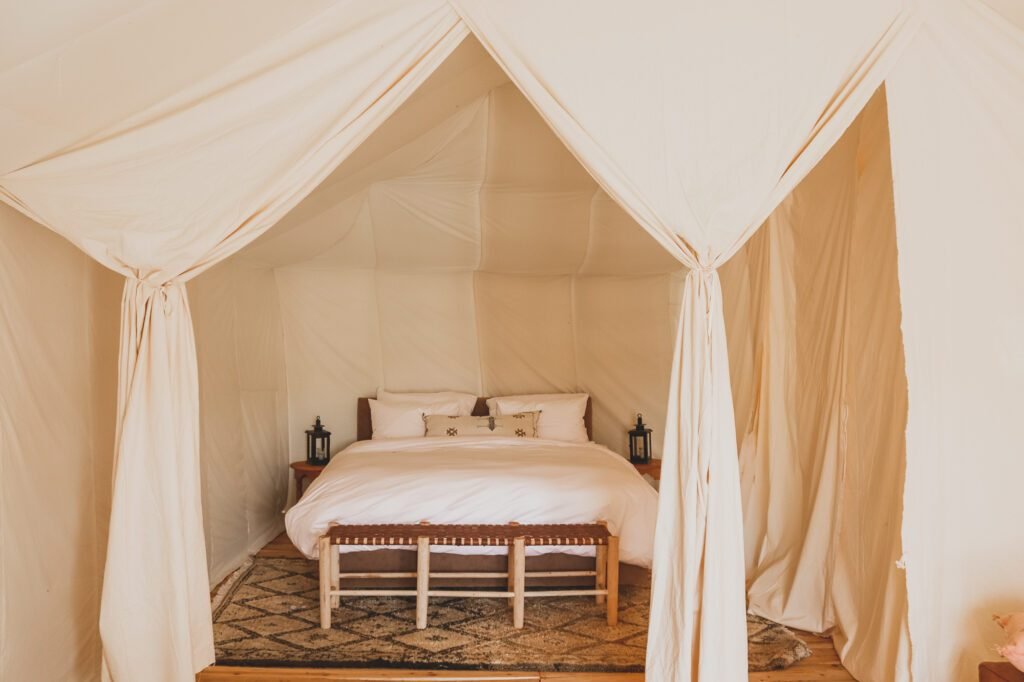 The activities

Umnya Dune camp has also a lounge and restaurant area where all guests mingle to enjoy delicious moroccan dishes. During the week-end we had the chance to enjoy several activities from riding camels at sunset to learning about the sand bread technique, hearing desert stories, listening to desert music around the campfire and meeting with the nomads.
The people
They say traveling gives you a new perspective on life. Well, this trip definitely sparked something in us, a new way of seing things, a deep retrospective about how we actually live our life in the city, about what's important and what's not. You see, the nomads have only the desert and they project such joy, happines and satisfaction it's almost infectious. We have been so humbled by their kindness from our Driver Hammo to Brahim from the Umnya team who truly cared for us.

Indeed, Umnya is a stunning camp but the lesson in humanity and how enlightening the experience is, are certainly what you will remember the most.