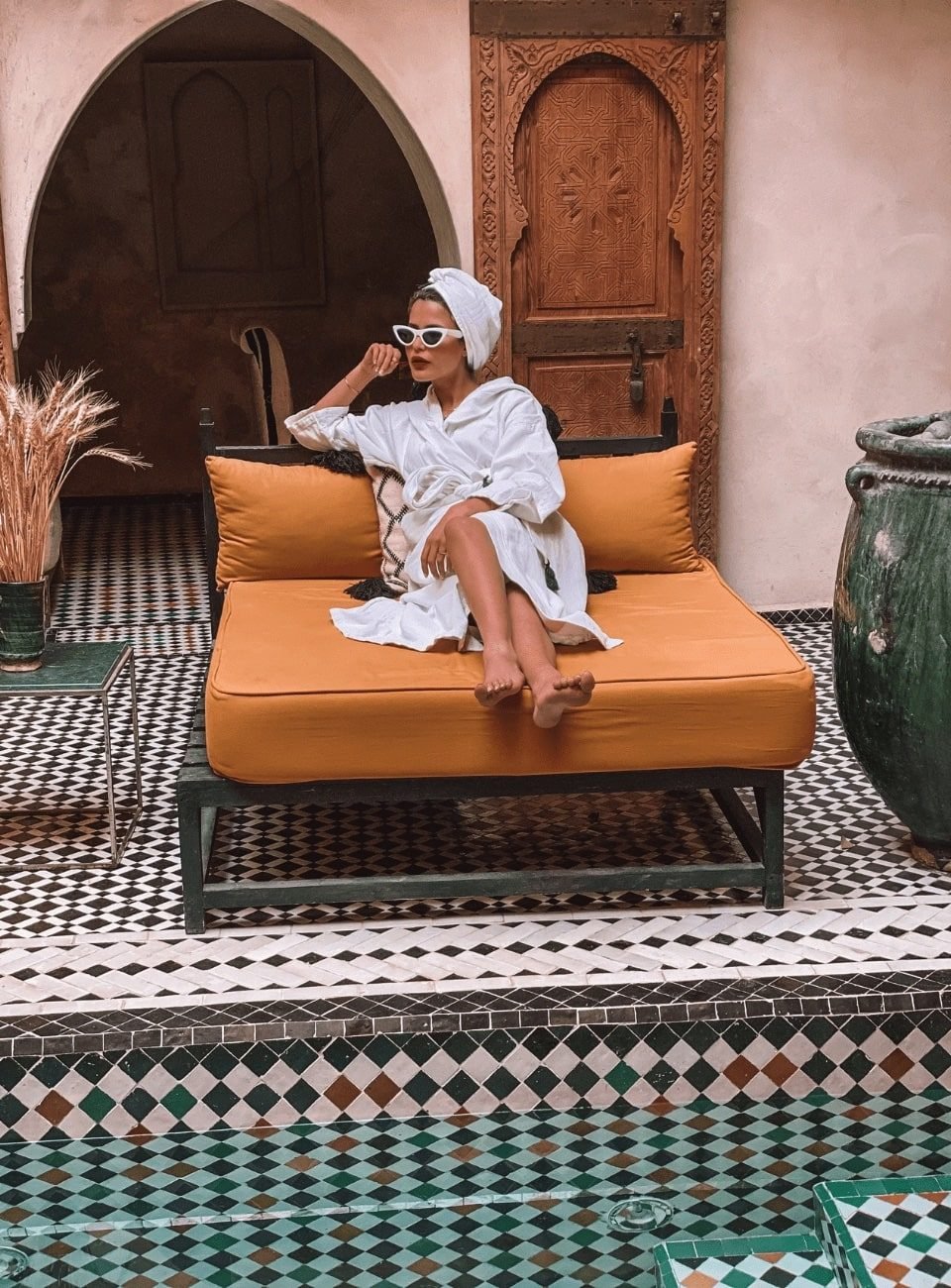 BE Marrakech – The Instagrammable Riad
Marrakech is filled with little architectural jewels but this one is probably one of the most instagrammable spots and one of the prettiest riads I visited.
The riad is held by a kind charming lady who welcomed us warmly. Once inside we were surprised to discover that it wasn't only one riad but too riads in fact beautifully combined. Each one with its own vibe and design.
The one on the left was more traditional with the prominence of blue zellij on the walls and the other one more sophisticated with a magnificient black and white zellij ground that you could see from your room.
Riad BE has also a rooftop where you can have breakfast lunch or dinner, it is beautifully decorated and I remember that we had a candle light dinner and stayed all night on the lovely terrace listening to music, such a romantic moment and spot !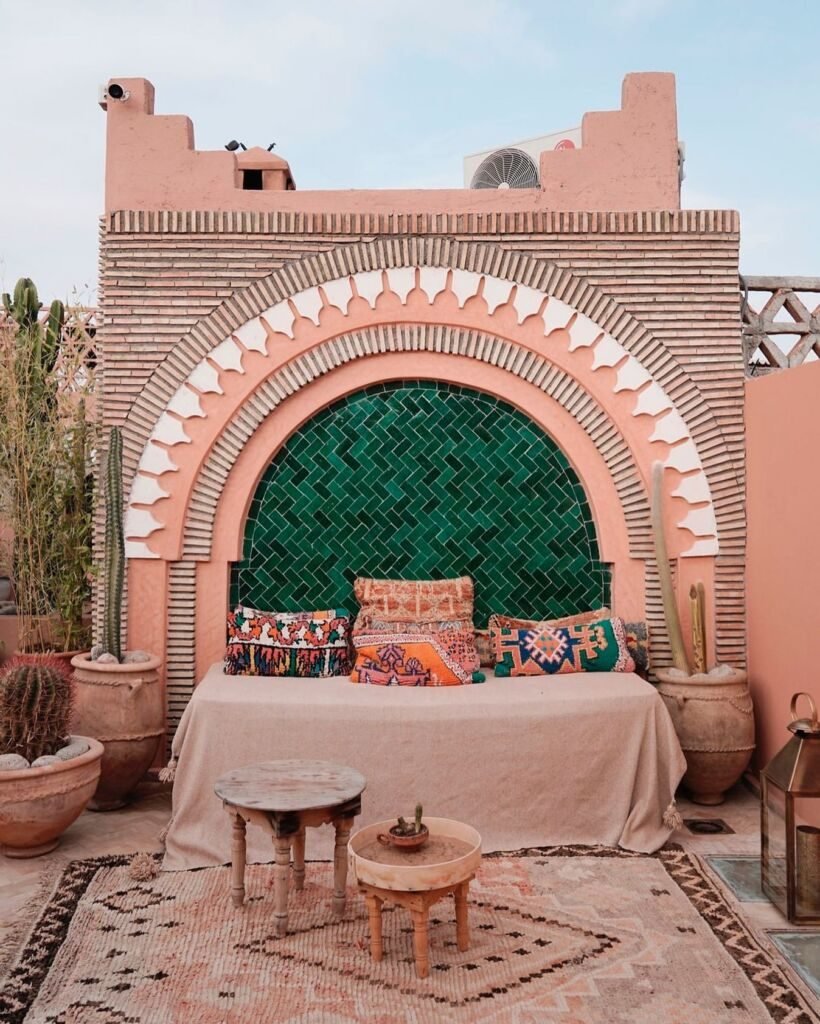 On our second day I was glad to notice that the efforts were not only made on the design of the riad, but also on the food. We were served a delicious healthy breaksfast on the riad's rooftop which was a perfect way to start the day before heading to the little streets of the Medina for a little touristic shopping spree !
If you are visiting Marrakech and want to discover a beautiful atypic place I would definitely recommend you to stay in Riad BE.
XoXo
R