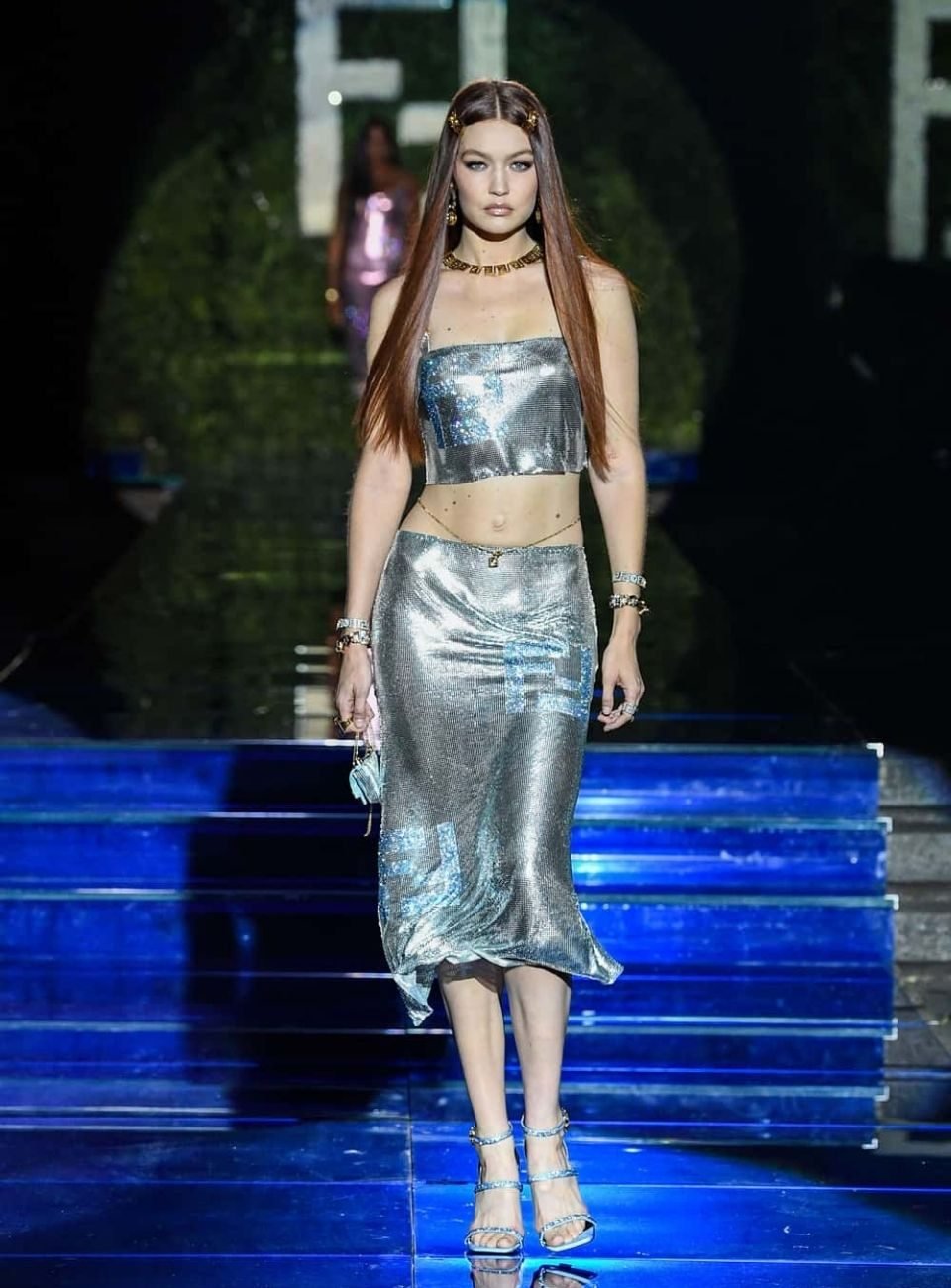 FENDACE Closes Milan Fashion Week
Did you hear the news ? The most iconic italian fashion houses just made history. How ? They joined forces in what they call
"A celebration of italian fashion" – with the accent please

Donatella Versace
But let's face it, even if they don't want to call it "a collaboration" but rather a "Swap", IT IS A COLLABORATION. However, this "not collaboration" traces back to Gianni Versace's friendship with Karl Lagerfeld. Indeed, they had a sweet frenemy relationship as Karl was at the head of Fendi, the most rival house to Versace for several Years and yet, he was also Gianni's best friend.
After an incredible show starting the one and only miss Dua Lipa, who opened and closed the runway for versace's SS22 collection, the italian house surprised us again by hosting the FENDACE show or what they have straightforwardly called "Fendi by Versace – Versace by Fendi" show, in the courtyard of the Versace's Family mansion.

In order to make this collection, both houses opened their archives to the other. Thus, Kim jones (creative artistic director of Fendi) has been able to draw his inspiration from iconic Versace moments and Vice Versa "ce" . The Show was obviously spectacular, I mean that's what happens when you mix a lot of gold, a lot of star power and a lot of talent !
The first half of the show showcased the Fendi vision of Versace, the Fendi monogram revealed itself on bags with "FENDACE" on them, on chokers, bracelets and shoes alongside the iconic greek logo of Versace. This first moment was closed by no other than queen Kate Moss who made a striking come back on the runway.
After what, the medusas slowly turned revealing the Fendi Logo and a whole lot of star power like Naomi Campbell and Gigi Hadid in sparkling sequin dresses stamped with Fendi Logo.

A refreshing "SWAP" who brought two dynasties together, showing the extreme competitive world of fashion that cooperation can sometimes be better. In fact, the media echo of this show went beyond any other one, it literally overshadowed Milan Fashion Week and quickly became the most talked about thing ! So, would you like to see more "not collaborations" in the future ?
Ps: If you didn't have the chance to watch it yet, there you go !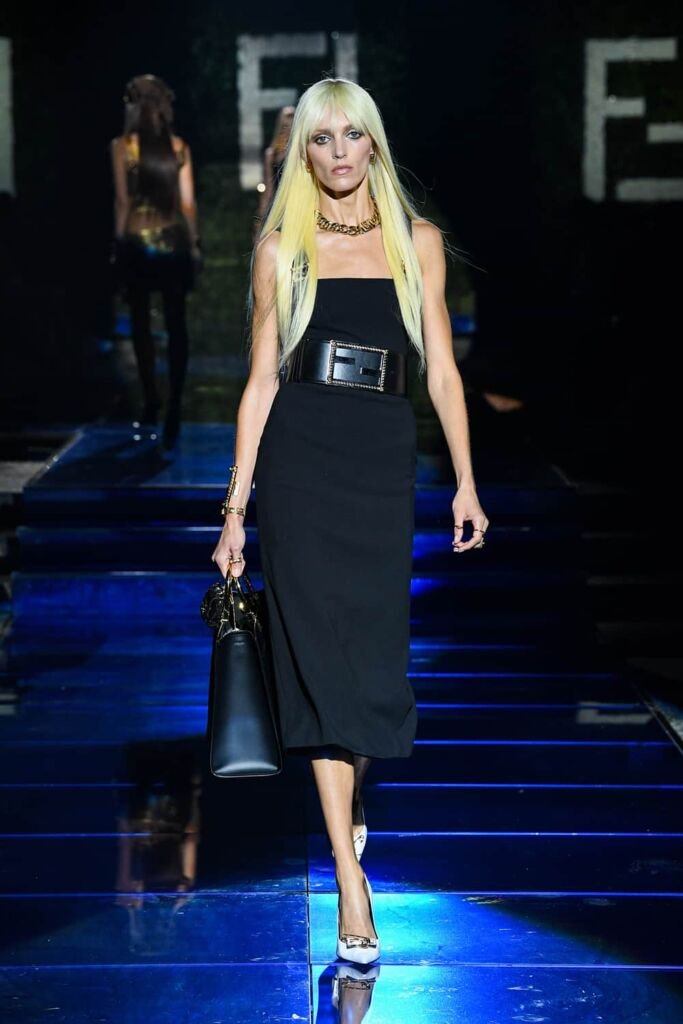 .
.
.
Rime c
Rime challigui
Fashion Blogger
Fashion Influencer
Luxury Fashion
International blogger
Moroccan Blogger
Italian Fashion
Moroccan model