American independance at the Met Gala
The met gala is definitely Fashion's biggest night out. What initially started as a fundraising event by Anna Wintour became over the years the most awaited for event of pop culture and fashion all around the world. This year's theme was American Independance which gave our celebrities a large field to play with, from historical references to everything white blue red and star spangled ! And yet, most of the looks we've seen on the red carpet didn't refer to the theme AT ALL. However, like every season some looks break through the clutter with their boldness, weirdness or beauty and this year, few celebrities have stole the show, Miss Kim K W(or not) with her balenciaga Donda look, Miss JLo in Ralph lauren Cow-girl and my favorite, Kendall Jenner in a breathtaking crystal sheer dress by Givenchy.

But let's dive into it and break it down :



If you haven't seen the Donda frenzie on social Media lately, you are probably wondering why Kim Kardashian is dressed like a Ninja or a shadow some might argue, but rest assure, I'm here to tell you that even with a little background references you won't understand either. Let's just say that this is all part of an orchestrated art theme Mr.West came up with while working with balenciaga for the promotion of his Donda Album and we will leave it open for interpretation, but please share with me your ideas in the comments.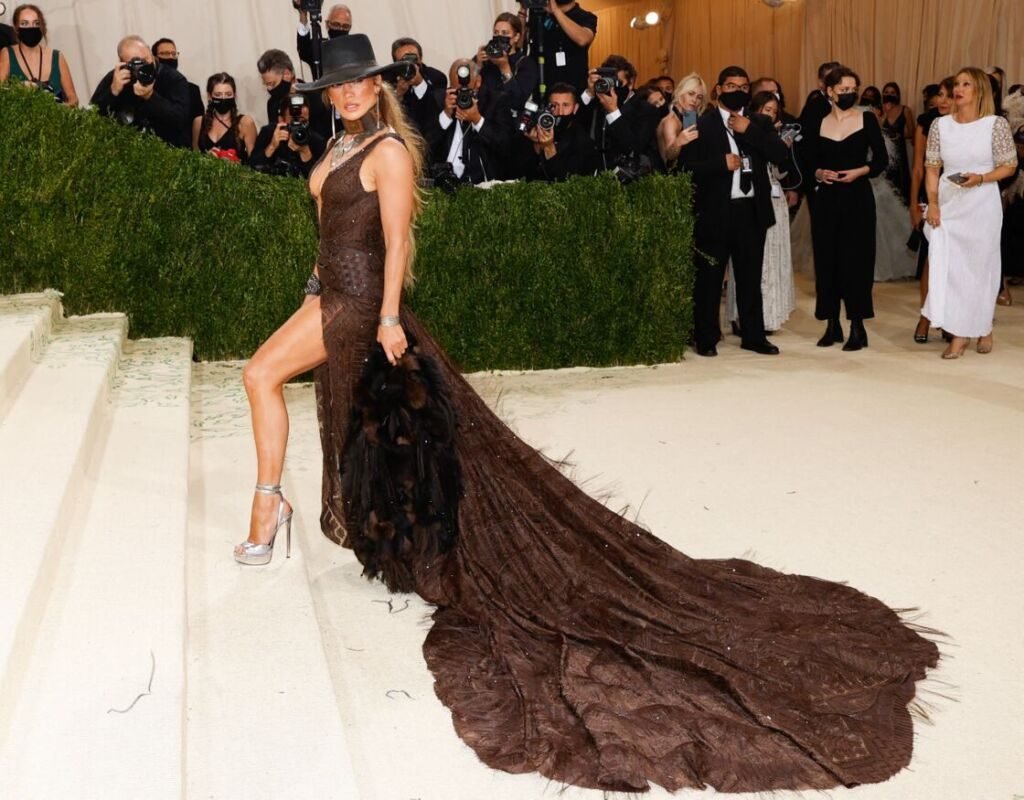 Queen Jlo has brought not only her lover Ben Affleck to the met but also a LOT of attention to her with this cow-girl look by Ralph Lauren. I mean, the theme was American Independance and I guess what's more American than a heritage brand like Ralph Lauren.

Maluma Baby was joined by Donatella Versace herself rocking a red cow-boy ensemble bedazzled with crystal !

Apparently Rihanna and Asap Rocky came straight from bed and brought their duvet with them. On the one hand, it does look very comfy, but on the other, how is that amercian independance ? Maybe independance from social pressure ? Independance from fashion criterias 🤔 So deep…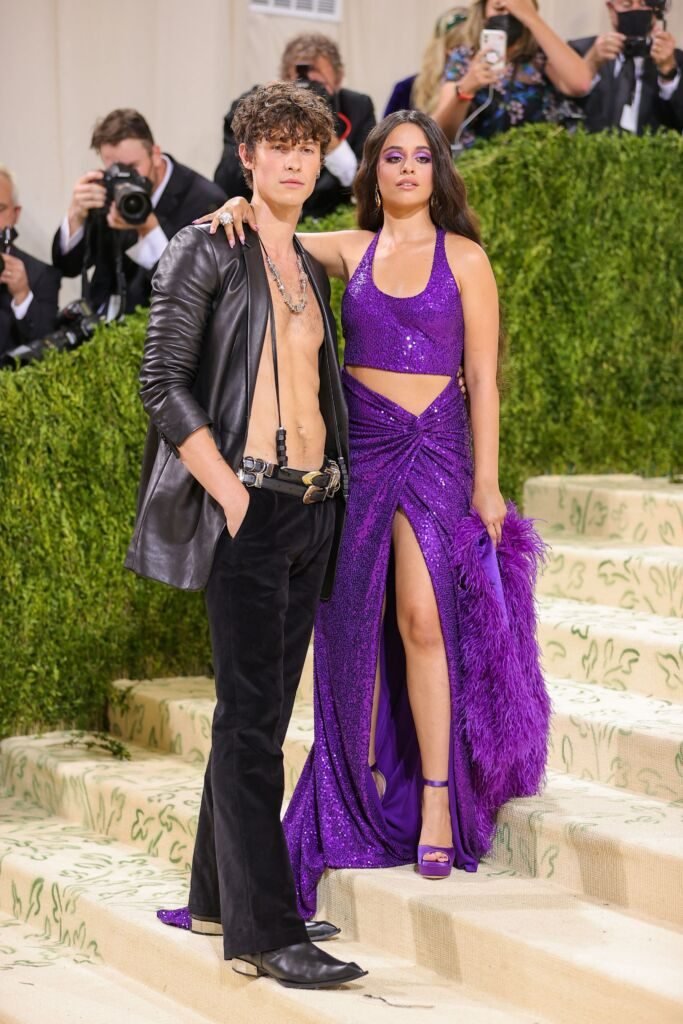 Shawlena and the biebers were also there. Two different styles but both couples looked great. Shawlina in Michael Kors, and the biebers in retro inspired outfits by "la maison drew" and Saint Laurent.

Kendall, Kendall, Kendall… Oh girl, that dress is something ! Couture in all its splendor by Givenchy, all bedazzled with crystals, a heavenly vision straight from a fairytale.
Kendall looked like a mythical goddess and the Met was her Kingdom.

We will finish with a very cute look by Kate hudson, the ultimate Americana girl, rocking a sequin pink ensemble by Michael Kors and drapped in a feather coat. Let's just say that 42 has never looked so fresh and for the R.E.S.P.E.C.T my lady !
.
.
.
Rime c
Rime challigui
Fashion Blogger
Fashion Influencer
Luxury Fashion
International blogger
Moroccan Blogger
Italian Fashion
Moroccan model