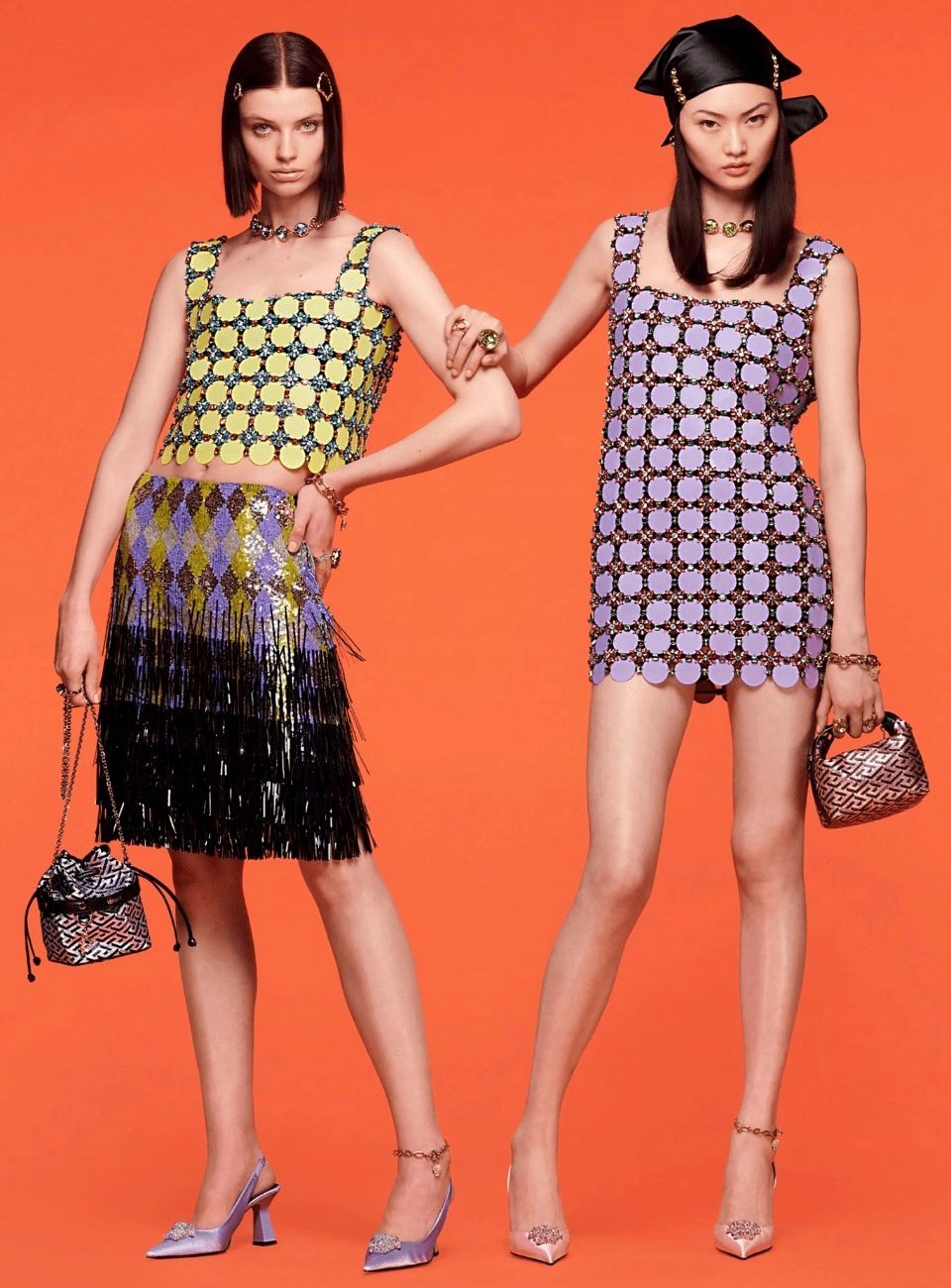 Resort 2022 trend report ! Favorite looks and key trends you need to know about
Once upon a time, Resort collections were made for the elite, people who will travel to the Mediterranean in December while others will be celebrating the holidays. Therefore, they needed breezy clothes for their fancy destinations ! However, with online shopping and affordable travel, it is not the case anymore, we can buy anything anytime ! Still, for luxury brands, resort collections are their moment to SHINE, for years, luxury houses have shown their collections far away from home in the most extravagant locations !
This year, most of the shows were digital but the spectacle did not disappoint ! This resort Collection was of course filled with beautiful pieces and cool trends that needed our attention, so here are my favorite looks and trends to get you on your top fashion game !
Sportswear & Freedom Aesthetic – Dior
"Sport is movement, sport is freedom. During lockdown, you would walk around your building just to get a sense of moving your body. That became our idea of freedom,"

Maria Grazzia Chiurri

The Collection was inspired by greek history with beautiful structured, sometimes belted dresses. Mostly, the Designer wanted to build a bridge between feminine haute couture like dresses and sportswear comfortable and technical clothes.
Military ensembles – Louis Vuitton
Lunar Landscape prints, oversized coats and military ensembles were the key pieces of this cruise collection which is Futuristic and anachronic at times. On the one hand, The wide shoulders of the military vests gave a structured and chic silhouette, on the other hand The pointed colorful boots made a statement on the collection as they will probably become the boots of the seaons !
60's POP – Versace
"I think there's a renewed sense of optimism right now and I wanted this collection to speak to that,"

Donatella versace
Obviously Donatella Versacce has had enough of loungewear ! This collection is an ode to freedom and optimism with bright 60's Pop colors and lines, and a touch of 90's trends with the tweed ensembles. It's all about having fun and going out in the world all over again !
Safari vibes – Balmain
" When you think you could be 'from' anywhere, you feel like you are from everywhere".

Olivier Rousteing


This exuberant resort collection was For Olivier Rouseing a way to pay tribute to his Origins "the horn of Africa" and was also inspired by the exhibition he visited lately "Divas from Oum Keltoum to Dalida". Bright colors, beautiful motifs, MAXI bags and bejwelled shoes were the key elements to it.

Retro Holiday vibes – Zimmerman
Zimmerman is actually one of my favorite brands and I always look forward to see what will the new collections look like. This one is a happy postcard from the 40's and 50's with a modern fresh twist. From the prints on the dresses, fringes, seashells and 3d flowers on some dresses, everything was made to make the person who is wearing the clothes happy, joyful and feel like on Vacay mode !